That looks like a copy of a ROCNA which I've used a lot on yachts.  Very good holding but watch it if you have to drop it in a hurry as they dig in very effectively and you will need a very good strong point on the boat.
And not dissimilar from the one piece Bugle which was the mutts nuts when I was sailing in the early 2000's.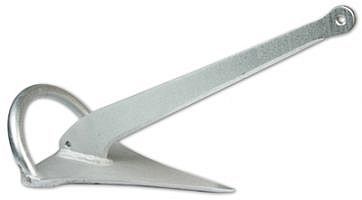 Small hole is for upsetting via anchor float line.